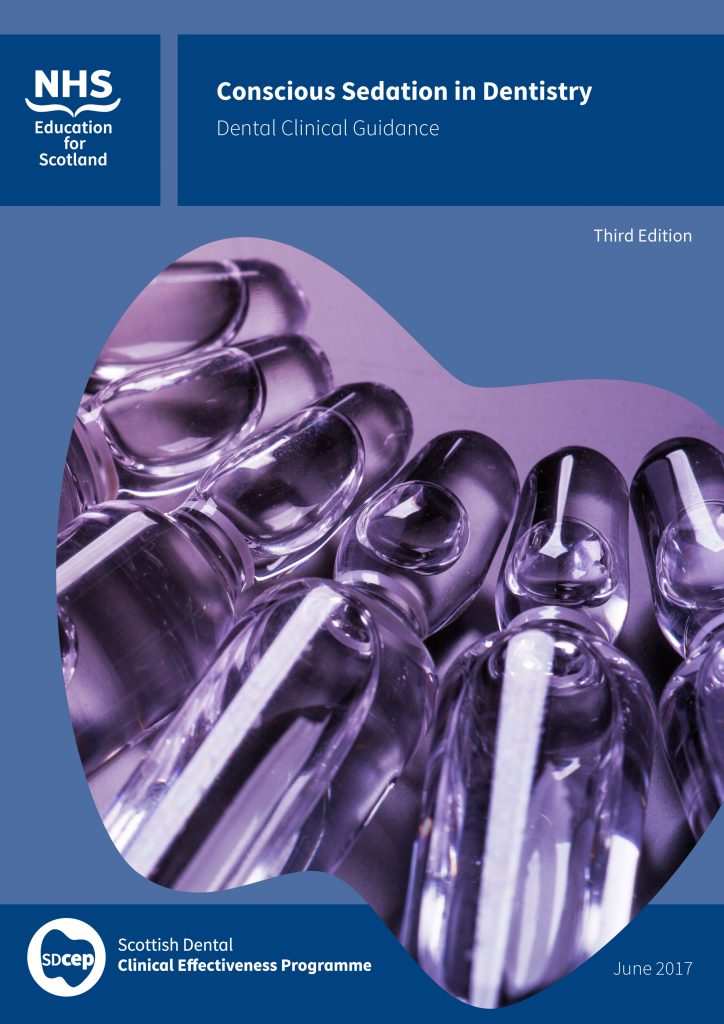 Conscious Sedation in Dentistry
The Scottish Dental Clinical Effectiveness Programme (SDCEP) first published Conscious Sedation in Dentistry in 2006.  A second edition was published in June 2012 and a newly-updated third edition published in June 2017.
Initial research has engaged with patients, parents, carers and patient representatives to obtain a non-clinical perspective on the provision of care and treatment when conscious sedation is necessary. A ​non-clinical perspective summary report (PDF) of the findings is available.
During the guidance consultation period, practitioners who provide and/or teach conscious sedation were interviewed about the usability and clarity of the guidance. A summary of interview findings (PDF) is available. The Guidance Development Group considered the interview findings alongside the consultation feedback when finalising the guidance for publication.
In the process of updating of SDCEP's Conscious Sedation in Dentistry guidance (3rd edition published June 2017), several points were identified about which end-users expressed particular concern or uncertainty.  Approximately a year after publication of the guidance a short online survey was conducted to seek the views of users of the guidance about these points.  A report of the post-publication survey (PDF) is available.